Your Beauty is my profession
WELCOME TO SKIN CARE AND EYELASH ARTIST
Whether you are seeking for a pampering spa escape, a solution to your skin concerns or gorgeous, natural looking lashes this is the right place.
Our facials and eyelashes services are schedule by appointment only, to provide that uninterrupted relaxing experience while taking care of your skin and those dream eyelashes.
All our facials are customized depending on skin concern and skin types, including a neck and arm hydration.
Say good-bye to your mascara or curler eyelash. Our lashes are applied meticulously perfect and artistically just like celebrities and sophisticated women.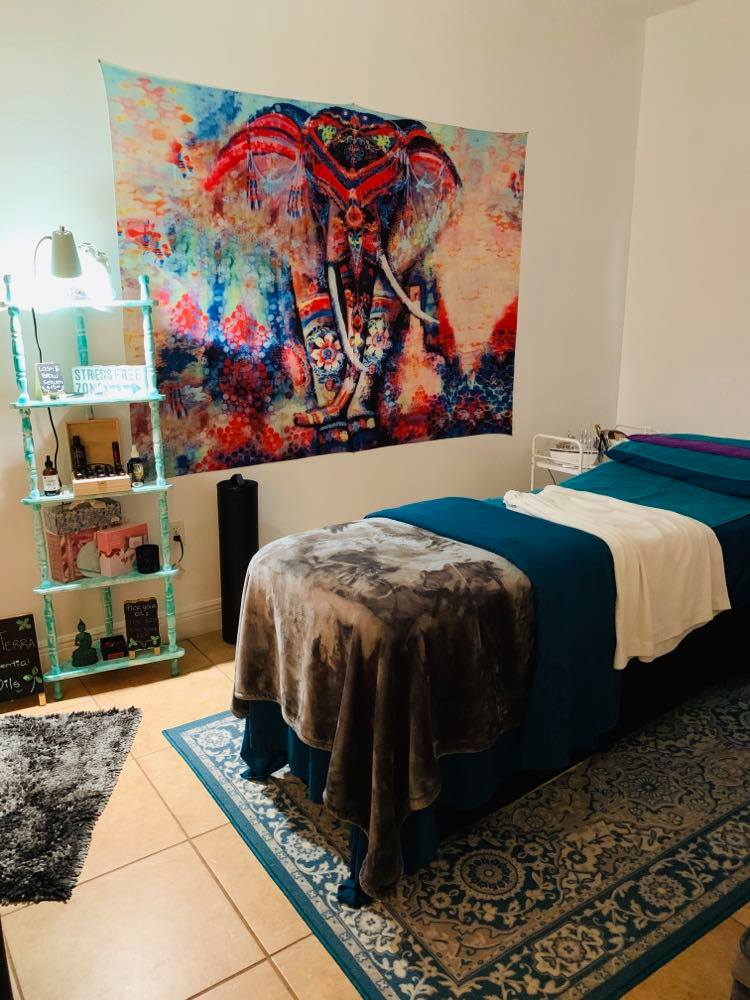 ALL NEW CLIENTS $10 OFF FIRST FACIAL !!!!
Signature facial. Designed for you depending on your skin concerns and your skin type. Includes relaxing lower leg and feet exfoliation & hydration............... $75.00
Deluxe European facial. This relaxing facial will help hydrate your skin, unclog pores, therefore your skin may be less prone to acne, reduces tension and stress. Helps reduce the appearance of age spots and fine lines, also increases blood flow helping remove toxins.......$60
High frequency treatment. Helps prevent acne (eliminates toxins and acne-causing bacteria) shrink enlarged pores, reduces appearance of fine lines and wrinkles, decongest puffy eyes, face dark eye circles.............. $75.00
Diamond tip Microdermabrasion. Uses gentle abrasion and suction to painlessly remove the outer layer of dead skin. Targets hyper pigmentation, collagen production and reduces appearance of fine lines. Regular treatments reduce the occurrence of breakouts.................. $85.00
Oxygen Therapy Facial. Helps keep the skin free from impurities and toxins, promotes collagen production which helps plump up facial features and restore volume and firmness, speeds cell turnover, increasing cell regeneration speeding up the healing of scars, acne or blemishes....................... $75.00
Dermaplaning. A manual resurfacing procedure that removes the top layer of dead skin cells, facial hair, leaving brighter, glowing, smooth skin allowing a better product penetration.........................$75.00
Chemical peel. (Series of 6 is recommended) ........$85.00
*Glycolic Acid: Rejuvenate the skin and create a younger and firmer appearance. Improves the appearance of wrinkles, sun-damage, pigmentation and acne.
* Salicylic Acid : It is relatively gentle. Beneficial to oily-acne prone skin, it reduces inflammation and penetrate the sebum clogged pores better.

* Lactic Acid.: Light chemical peel very similar to the glycolic , great option for sensitive skin, good for hyper- pigmentation.
Add microdermabrasion or dermaplaning for $25.
Back Facial: This is a treatment that consists of deep cleansing, exfoliation, and extractions. Back facials are, for the most part, a painless extraction process. The facial typically begins with a gentle steaming to open pores and lift impurities, followed by a deep cleansing, exfoliation and mask............................................... $55.00
Gentlemen Facial this customized treatment includes deep pore cleansing, exfoliation and a soothing masque. This facial helps repair the damage caused by daily shaving, skin sensitivity, dullness, aging and the environmental impact of the daily living ................................................$55.00
Acne treatment (teen facial) this treatment includes acne cleansing, exfoliation, high frequency and detoxing mask...............................$45.00
Reiki healing

Reiki is a simple and effective Japanese healing practice that 
promotes 

Reiki promotes relaxation and 
healing on physical, mental and emotional levels, leading to 
connected wholeness.

Reiki principles:
Just for today, I am at peace.
Just for today, my mind is at rest.
Give gratitude for every living thing.
Devote yourself to your work and be kind to people.
Chakra balancing with Crystal
Chakras are energy control centers located all along the length of your body. They take in good energy and release bad energy. When any of the chakras are out of balance or clogged, they stop functioning properly and cause problems.
Crystals facilitate the opening, cleansing and balancing of the chakras with their color energies and vibrations.
Add more relaxation with any of this holistic healing techniques to your facial to help your body, mind and spirit bring harmony and balance.
Waxing services:
Eyebrow .....................................$12
Upper Lip ...................................$6
Chin and upper chin .................$12
Full arm .....................................$45
Under arm .................................$25
Monthly Facial:
Microdermabrasion + Dermaplaning + Chemical peel (or hydro)+ Oxygen ............... $140
Loyalty Program:
Schedule next service at time of appointment and receive a loyalty discounts off that service.
Referral Program:
Refer a friend and get 5% off of your next service.
Add ons: Reiki $15, Crystal healing $15, Extractions $15, hands paraffin dipped $10, lower legs and feet exfoliation $25, under eye collagen gel patch $5, lip hydrating patch $5, lip $6 or brow wax $12.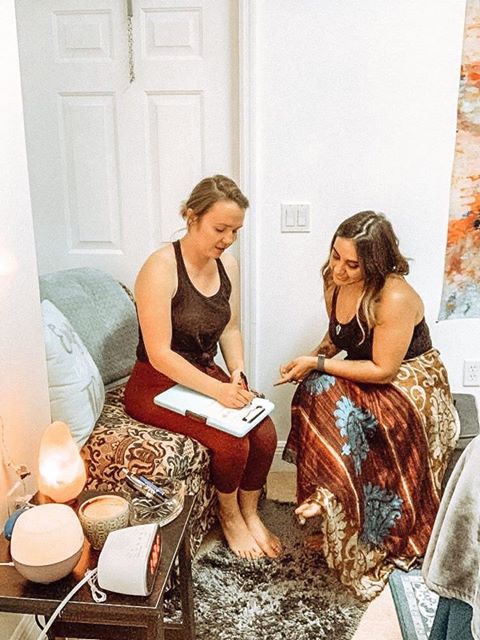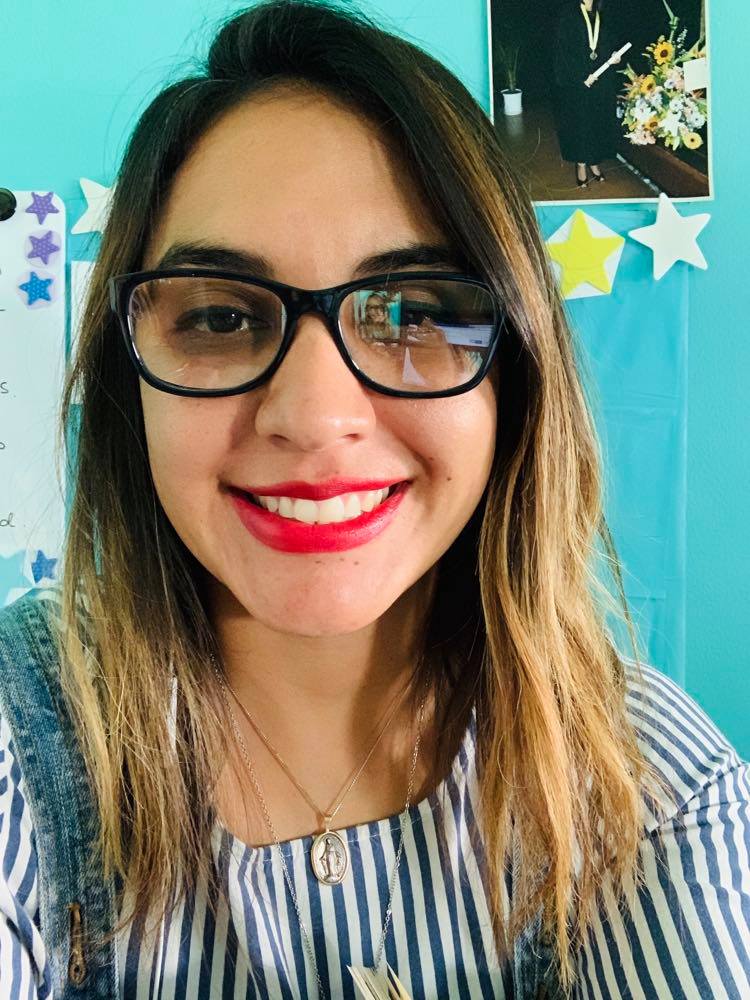 "I love paddle boarding and traveling. Anything with a little bit of adventure makes my heart happy"
My name is Aida, I am a licensed esthetician with extended experienced in the medical field, in 2015 I started looking for a healthier life style, through research I found my passion in the largest organ that we possess "The Skin", knowing now that eveything applied to our skin goes directly to the blood stream I starting using as much as I could more natural and organic products, and if possible eco friendly.
Becoming more aware that the impact of our daily products can actually improve the health of our skin, and slow the aging process.
Passionate about educating friends and family the importance of the skin care, I decided to further my education, and pursue my dream by becoming a Licensed Esthetician.
I LOVE everything to do with the esthetics.
This industry continues to grow day by day keeping me motivated to continuing learning the newest treatments and techniques, I'm always up to speed.

I love doing eyelash services to make you feel beautiful. I love performing customized facials to meet each client's individual needs allowing them to relax, be pampered, feel renewed and brush off the stress.
I also like to embrace the olfactory system and the amazing benefits that aromatherapy can bring, essential oils are part of the spa treatment experience.

I look forward to fulfill of all your skin care and eyelashes needs and the journey we can make with it together.
"The best foundation you can wear is glowing healthy skin."
Love,
Aida.-
Aida gave me an amazing facial. She was detailed and attentive to all my skin care needs. My skin felt great at the end and I was very relaxed!
Kiara O. July 22, 2019


I had a facial this afternoon by Aida. It was, by far, the best facial I have ever had. I have really sensitive eyes and skin and have to be careful about products that I use. Her products felt wonderful on my skin. A great and RELAXING experience!
Rene F. July 29.2019


Aida did a beautiful classic set of lashes for me. She is very sweet and really enjoys what she does. Highly recommended her if you're looking for great lashes and skincare.
Olivia D. August 2, 2019

I have received facials, waxing, and lashes from Aida on many occasions and am always extremely pleased with the results, the relaxing environment she provides, and her positive energy. I highly recommend her services! My skin feels happy and I love my lashes!
Jennifer T. September 18, 2019

I recently had a Microderm with Aida a month ago and booked a Signature Facial with her right after.I have to say that her signature facial is just what I needed.I was totally relaxed and my face looked amazing after! I will definitely be booking again.
Carolyn B, September 21, 2019

Had a wonderful experience!!! Aida is so friendly and has amazing monthly specials. I highly recommend checking out what she has to offer!! Plus got a cute gift bag with goodies which was a very nice surprise!
Natalie C. September 27, 2019

I found Aida on Groupon. She is very personable. What I enjoyed most about her is that she took her time with the facial and thoroughly explained her organic products. If you are searching for a permanent facial specialist, I highly recommend her. My face is as smooth as a baby's bottom. I'll be seeing her again in 8 weeks.
Kirstie G, October 6, 2019

Aida gives the most incredible facials! She is so caring and really thinks about what's best to make the experience personal and tailored to meet your needs both physically and emotionally. She has a gift of reiki, and the skill of making you feel pampered and extra special. Her facials are relaxing, therapeutic and my skin/I am so happy to be her client! 😀
Lisa M. November 8,2019

I've had a facial and most recently a hydro microdermabrasion ! Omg my face is so soft and smooth and after one treatment I have had a decrease in discoloration. Aida is gentle yet effective in her treatment . I am also a facial specialist and RN and I highly recommend Aida for any treatments.
Janell T. November 21, 2019

Aida is extremely professional and knowledgeable! She sat with me before the session and asked about my skins needs/concerns which I really appreciated. She provided plenty of privacy and a really relaxing environment! She gave a 10/10 facial and even included a reiki crystal healing which was amazing!!!

Rikki G, December 20, 2019